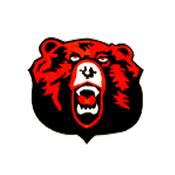 Welcome to the award winning New Jersey Star School, Manalapan-Englishtown Middle School, known also as MEMS.
It is hard to believe that the 2018/2019 school year is underway. It seems as if it were just yesterday that the names of the graduates of the class of 2017/2018 were being read at our ceremony at Brookdale Community College. We look forward to another outstanding year at the middle school.
The Manalapan-Englishtown Middle School is indeed well known for its strong academic curriculum but also for its host of extracurricular activities from athletics to clubs and the arts.
The Manalapan-Englishtown Middle School's focus is to develop the whole student, intellectually, emotionally and socially. Several ways we are addressing the students' needs this year are with a new mathematics textbook adoption, curriculum revisions, an enhanced character education program and advanced learning opportunities that are guided each day by a dedicated and energetic staff who are deeply engaged in curriculum and student learning.
Working together we will continue to provide our students with extraordinary educational opportunities.